Rugs in the Kitchen:
5 Reasons to give it a try

Need to brighten up your kitchen? Looking to protect your tiles? For many, the kitchen is more than the place where we cook. It's where we spend quality time bonding with friends and family, especially over the holidays.Consequently, it's essential to invest in rugs to give your kitchen the welcoming vibe of a gathering space. Equally as important, a good rug would have multiple uses to include protecting floors from high foot traffic.Whether your kitchen floor is tile or hardwood, adding a kitchen rug provides the benefits of noise reduction and a little cushioning for your feet. Below are 5 great ways to use your rugs in the kitchen in order to optimize your rug and kitchen space.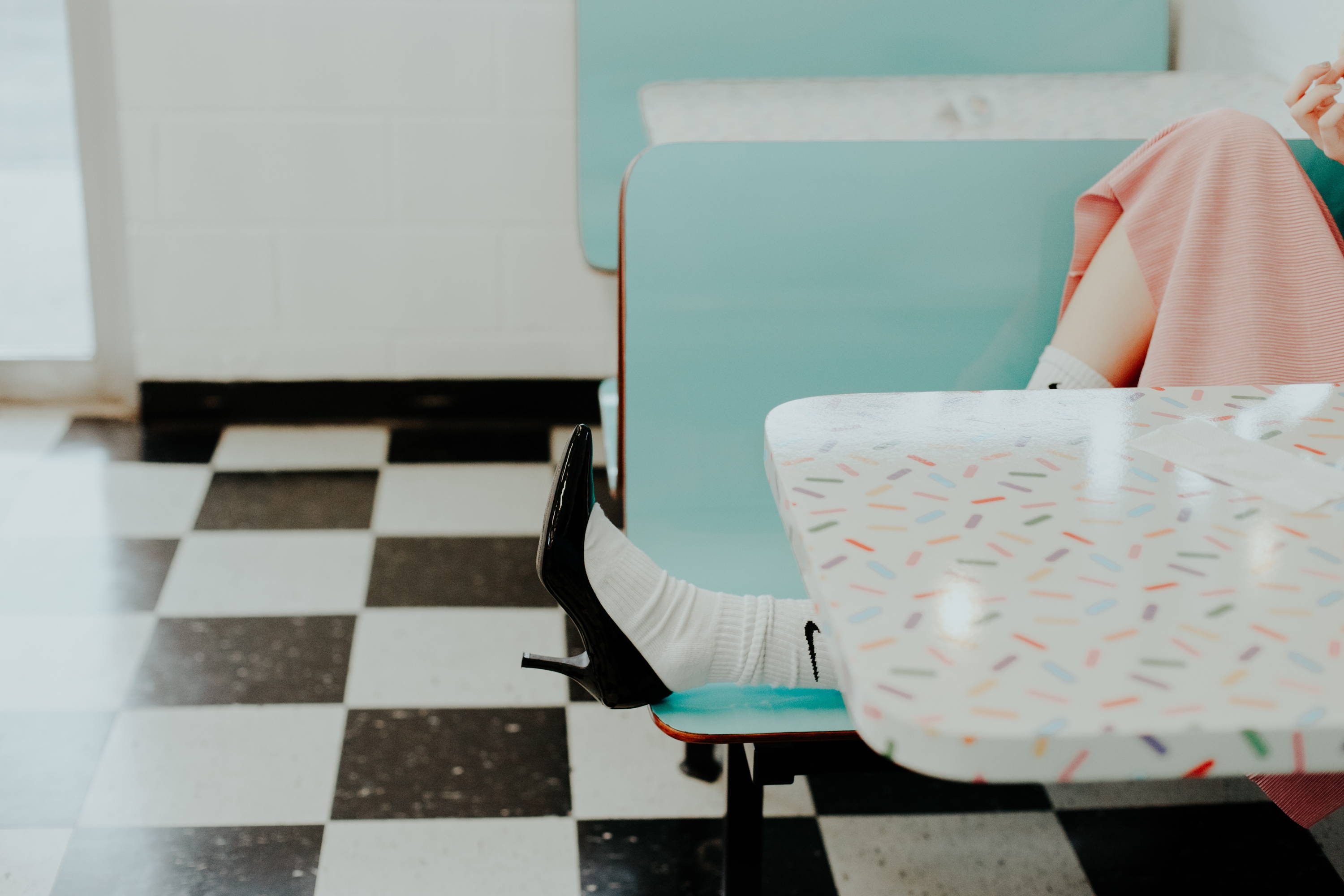 Got hardwood floors that shows every little scratch? Whether its skid marks from rubber soles or a pan you dropped years ago, scratches to your kitchen floor are difficult to get rid of. Sometimes, it can be permanent too!Accordingly, protecting your kitchen floor is important. A quality rug would have multiple uses to include protecting floors from high foot traffic.Adding a rug (or two) in your kitchen also gives you peace of mind when it comes the inevitable splashes, spills and other mishaps. For durable rugs that offer great floor protection, check out Rugs2Go's feature collection today!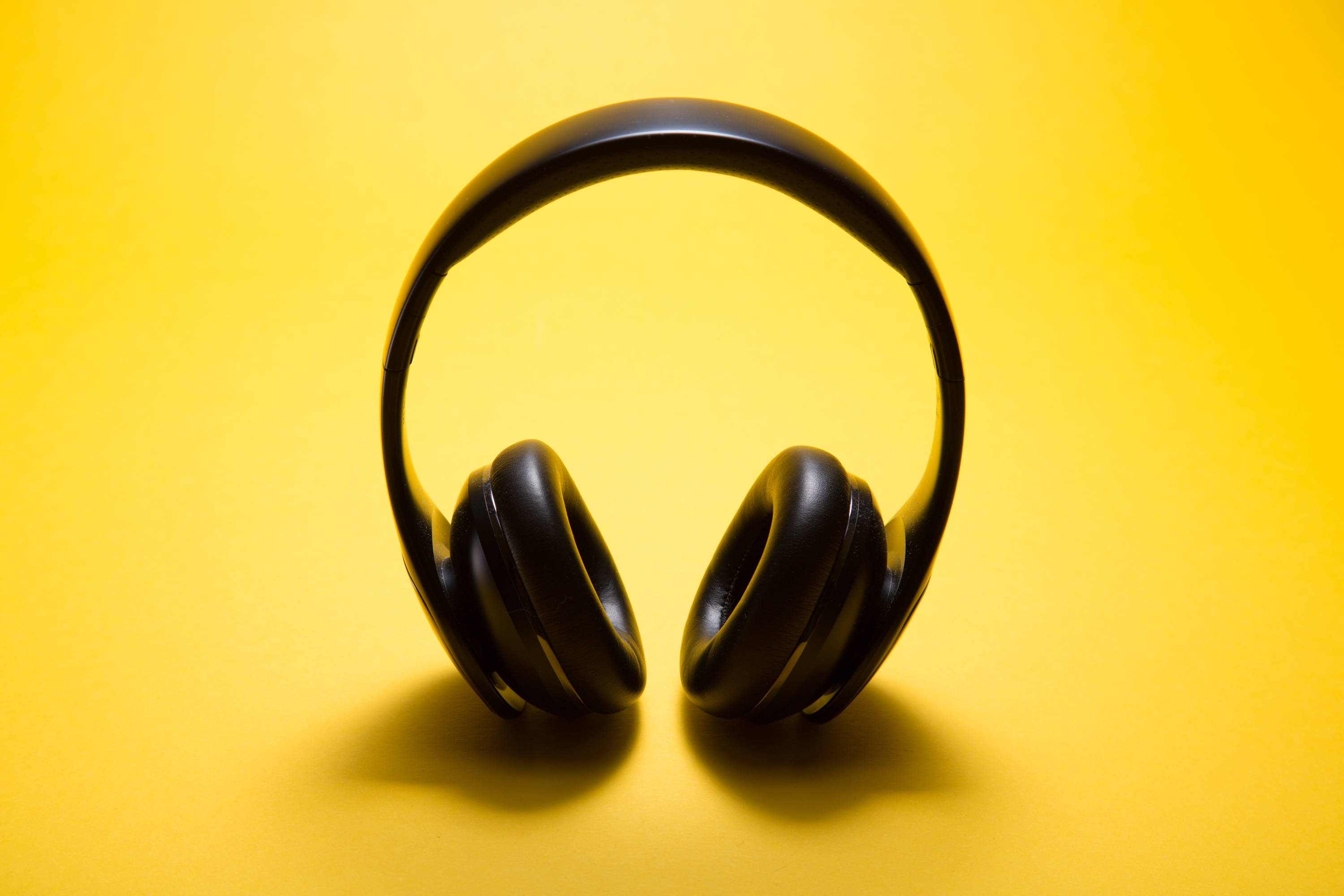 Got neighbors downstairs that are sensitive to noise? Or maybe you seem to hear every single sound in the kitchen when you are trying to watch TV in your living room?Prevent noise and sound on hardwood and wood floor with thicker rugs or rug pads. Thicker rugs and rug pads are made of denser material to prevent pressure reaching the floor.Need ideas for different types of rugs to reduce the noise from your kitchen? Consider Rugs2Go's quality rugs that will help to absorb sound from noisy floors.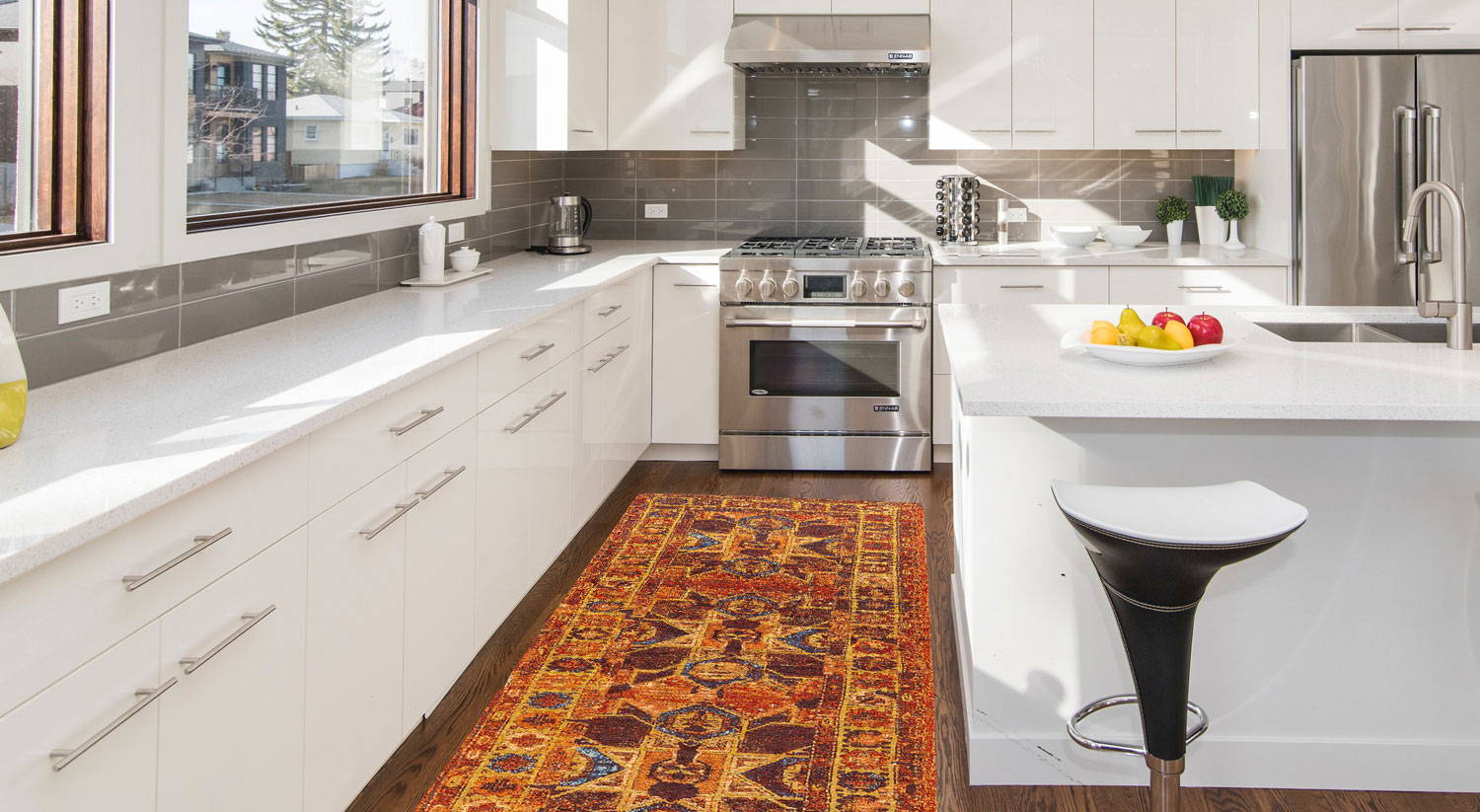 Love to cook for family and friends? Always hosting every social gathering and holiday party? Standing for long periods of time in the kitchen can take a toll on your back, legs, and feet. A quality area rug or runner can provide a good amount of cushioned comfort under your feet.
Rugs2Go rugs help make long periods of standing in the kitchen a little easier. Our quality rugs provide cushion from hard floors and support achy joints.Enjoy the next family gathering free of standing fatigue! Not sure what rug size is best for your kitchen needs?
Be sure to check out Rugs2Go's best tips on selecting rug size and more!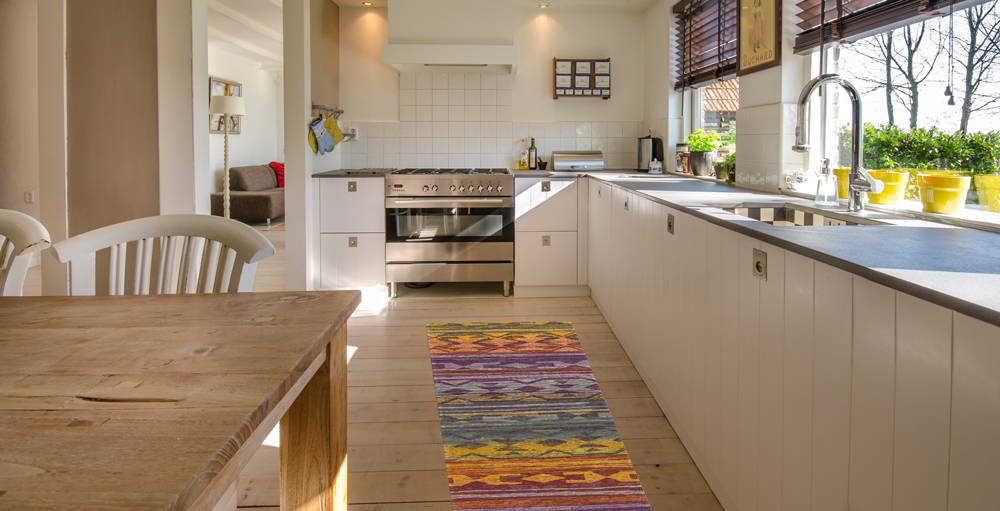 Incorporating a rug or two into your kitchen design is the perfect way to add illumination and express yourself. If you have glossy dark cabinets, a lighter colored rug can also brighten up your kitchen space. Overall, it can add character and color to the core of your home atmosphere.
Rugs2Go rugs can help you to change up the look of your kitchen space. If you just need pattern, choose one in the colors already in your kitchen, but with a graphic design. If you need to add a bit of color, select a rug that fits the tone exactly, or offers a contrast to pull the space in a different direction.
Need some ideas and inspiration?These rugs from our Joy Collection do a nice job of adding texture to a minimalist kitchen.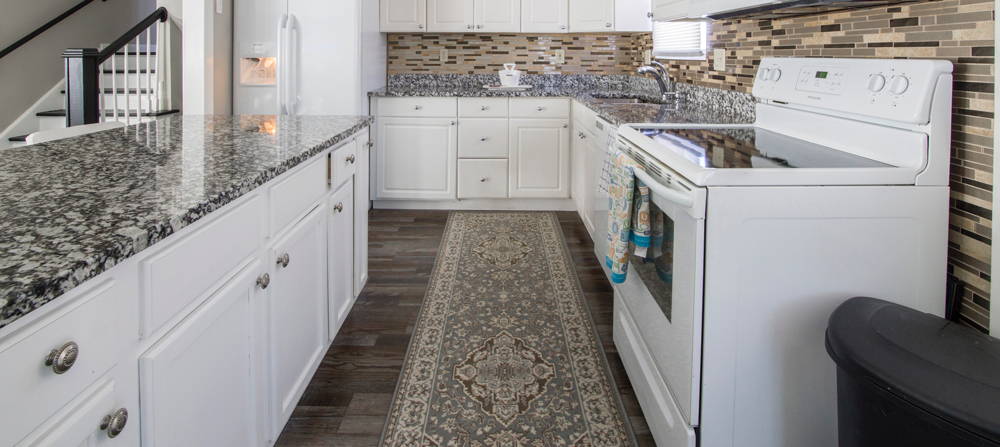 Whether or not you have kids running around all day, kitchen floors can be dangerous especially when wet. Incorporating the right type of rug can provide a little friction for slippery floors.If the rug doesn't have a non-slip backing, place it on top of a non-slip rug pad to make sure it doesn't slide around while you are cooking.
Whether it's a runner between the island and the cabinets, a small mat in front of the sink, or a full-size rug covering up hardwood, adding a rug to your kitchen can be a great way to make your kitchen a safer area to work.
All in all, as the kitchen space is prone to spills, germs and messes, choosing the right rug is important. It can enhance the space without adding to your workload.
In general, flat-weave rugs are the best choice for kitchens. Flat-weave rugs tend to be easier to clean than rugs with a higher pile. Need more ideas and inspiration for your kitchen space?
Check out our Vogue Collection rugs for a stunning touch to your kitchen design!